Thriving in the Face of Gender-Based Violence
by Patricia Tototzintle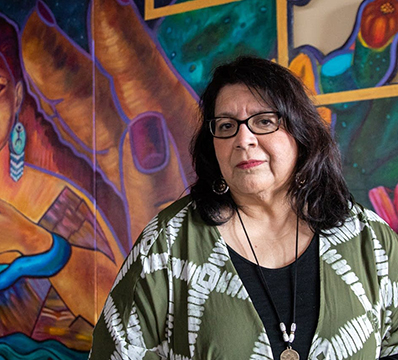 The President and CEO of Esperanza United, Patti Tototzintle (she/her/hers) has over 30 years of experience in community development and nonprofit management. As a Chicana, Tototzintle is passionate about tapping into and developing the strengths of Latin@s, and she has used this passion, in part, to create a reputation as a national expert on leadership development. One of Tototzintle's strengths is bringing diverse groups to the table to create and implement solutions to critical issues. In 2011, Tototzintle was selected as one of 15 innovative and visionary leaders to participate in the NoVo Foundation's Move to End Violence Program, a ten-year initiative focused on strengthening the U.S. movement to end violence against women and girls. Today, in addition to her work leading Esperanza United, she sits on the boards of VALOR US, a leading national sexual assault organization located in California, and the National Hispanic Leadership Agenda (NHLA), a premier coalition of the nation's 46 prominent Latino organizations.